WE PROPOSE SECURITY AT CDN LEVEL
Our native CDN anti-theft system monitors each subscriber's CDN traffic in near real time.
If our system detects inappropriate use by a subscriber, we ban all traffic from that subscriber.
This CDN-level application provides powerful protection for live streaming content.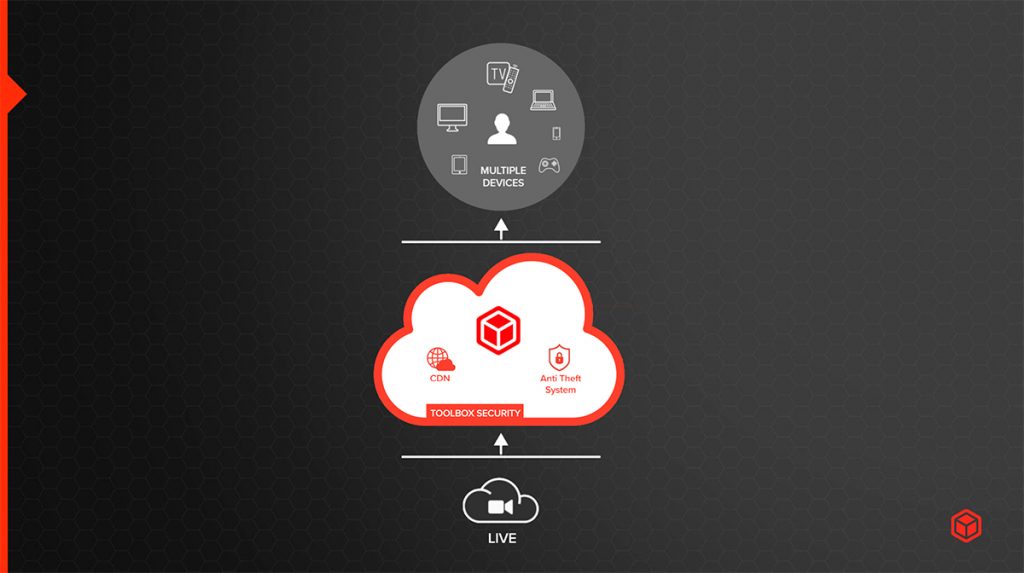 HOW DOES IT WORK?
The Customer entitlement service makes a request to the ATS to obtain the required content manifest. It will get a tokenized URL specifically for the subscriber ID.
The CDN consumption patterns of that particular tokenized URL will be monitored according to customizable thresholds.
If those limits are exceeded, the service will automatically ban the subscriber's ID.
ATS: Anti-Theft System
WHAT ELSE IS INCLUDED?
Zero Rating: Telcos need this configuration to be able to identify traffic that should not be billed to consumers.
Geoblocking: Firewall rules at CDN level for web applications, allowing to limit traffic only to specific countries.
Find out more about TOOLBOX SECURITY with one of our sales executives
Find out more about TOOLBOX SECURITY with one of our sales executives