CONTENTS HANDIER THAN EVER
Cloud Mirror is a service created by Toolbox to bring the contents to the end user, in a simple and scalable way. The service covers all the interconnection needs between content providers and TV operators, adding value to the end user by optimizing the reproduction times and consistency of access to content.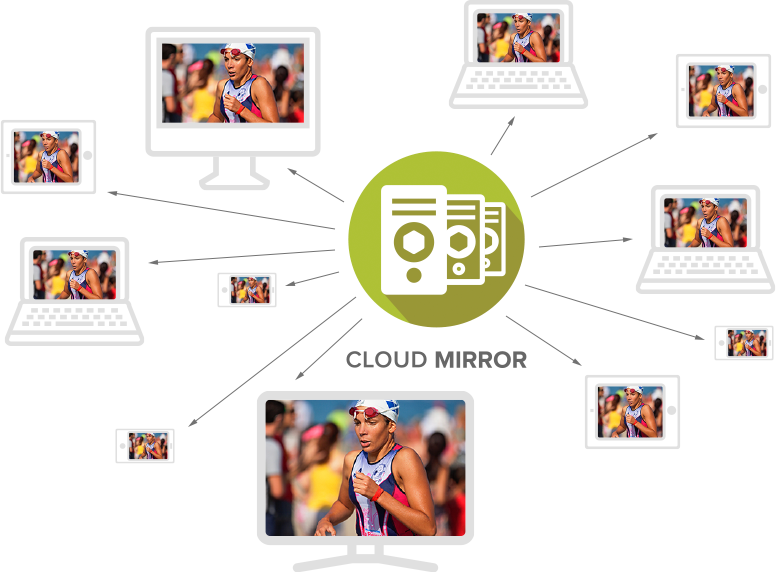 ACCESS TO CONTENT
Cloud Mirror is based on the installation of equipment in the datacenters of internet providers, which automatically take charge of downloading the most popular content consumed by users. This allows these contents to be consumed from Cloud Mirror instead of the CDN of the content provider.
OPTIMUM REPRODUCTION QUALITY
By making use of the infrastructure of the internet provider, the user will have the best playback quality at incredible speeds. This experience will keep your subscribers loyal, making they come back for more.

The benefits of Cloud Mirror are not only for the user.
Content providers and TV operators will feel the difference of having this technology for content consumption.
SAVINGS FOR THE CONTENT PROVIDER
Through Cloud Mirror, content providers will make big savings in CDN costs and International traffic, offering the content directly from the Internet provider's infrastructure.
SAVINGS FOR THE INTERNET PROVIDER
Through Cloud Mirror, the Internet Provider will make great savings in international traffic costs, by directly making use of the content from its infrastructure.
LIVE CONTENT & VOD
Cloud Mirror can be used to distribute both live and video on demand content, optimizing the experience and costs in any scenario.
POPULAR CONTENT AND LAUNCHES
Cloud Mirror can be configured to decide which content to store based on consumption patterns, so as to store content defined by the content provider. This last modality is especially useful in series, films or other popular content releases.
Cloud Mirror will allow you to provide a superior experience, while saving costs

Cloud Mirror is an innovative solution that adds value to all the members of the TV Everywhere ecosystem as well as to the user
The best reproduction quality in the market
Significant savings in the cost of distribution
Scalable according to the size of the catalog offered and the community of users
Available for Live and VOD contents
Optimized according to consumption patterns and knowledge of the content provider
Find out more about Cloud Mirror with one of our sales executive
Find out more about Cloud Live with one of our sales executive