ACQUIRE OR DISTRIBUTE CONTENT IN ONLY ONE STEP
Cloud Unity is a content acquisition and distribution service that facilitates the interconnection between content providers and TV operators. With Cloud Unity, it is much simpler to offer digital content across multiple platforms, joining the OTT movement.
ONE SINGLE INTEGRATION TO ACQUIRE OR DISTRIBUTE WITHOUT LIMITS
A content provider has the possibility of integrating itself with all the TV operators through a single integration. In the same way, a cable operator, when integrated with Cloud Unity, allows any integrated content provider to distribute content to its audience.
CONTENT DISTRIBUTION
Cable operators can easily access all the content and its metadata making significant savings not only in terms of costs, but also in implementation and maintenance times.
CONTENT ACQUISITION
Content providers can distribute their content centrally to all cable operators that are integrated to the platform in a simple and efficient way, and even request the integration of new partners without the need to supervise their implementation.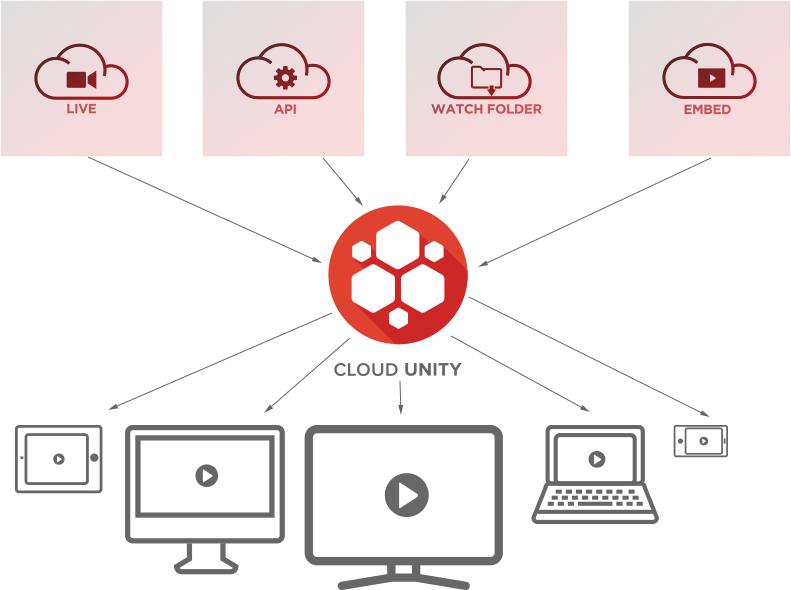 Content providers and TV operators will feel the difference in the aggregation and distribution of their content when they use Toolbox technology.
SUPPORT FOR PEAK CONCURRENCY EVENTS
It allows millions of users to access exclusive content at the same time. Cloud Unity was specially designed to support special events such as the World Cup or the Olympic Games, in which demand rises exponentially and immediately. This is achieved thanks to its architecture that allows automatic horizontal scalability, and has layers of cache and circuit breakers that prevent "falling like dominoes".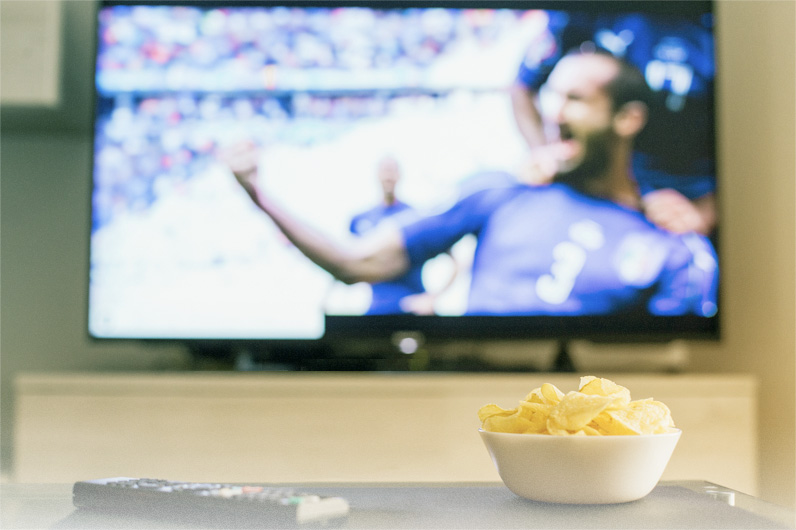 EVOLVING BUSINESS GROWTH
The content acquisition and distribution service is integrated with other Toolbox products to complement the solution as required, bringing the indispensable technology to a higher level of evolution with each new function acquired. You can activate any of the integrated products at any time.
CLOUD PASS | ENCODING | DRM | PLAYER
MAIN BENEFITS
Content Distribution
Content distribution and management through the:
Integration to the metadata of content providers
Metadata management
Management of deeplinks
Video Management System (VMS)
Integration with linear or live content: ability to add live broadcast content with transcoding and DRM protection
Integration of VOD content: ability to ingest own or licensed content to be available on demand:

Data ingestion
Metadata processing
video management:

Transcoding
DRM
Storage
CDN

Ad insertion manager:: allows the insertion of pre rolls, mid rolls and post rolls as well as the management of particular rules of each customer. Pre-integrated with Google Double Click.
Profile Management
Customization of the user's experience includes:
Different profiles per user
Favorites management
Content recommendations
Parental control
Concurrency control
Device management
MOST OF THE CONTENT OPERATORS AND PROVIDERS ARE ALREADY INTEGRATED TO CLOUD UNITY
Our content aggregation and distribution solution is chosen by the main Operators and OTT platforms.
The largest number of integrated content providers and operators in Latin America.
Segmentation and distribution of simple and efficient content.
Video Management (VMS) to be able to deliver the content in a scalable way.
Profile management to achieve a superior user experience.
Free consultation with a sales consultant OTT Solution
Find out more about Unity with one of our sales executive