CENTRALIZED INTEGRATIONS TO TRADITIONAL & NON-TRADITIONAL AFFILIATES
–
A Digital Service Marketplace developed and managed by Toolbox with which our affiliated partners offer their clients exclusive access to the best entertainment platforms.
Toolbox Affiliate manages the provisioning, lifecycle and information of the end users who acquire a subscription package through a third party affiliate, allowing the content owner to have reliable and real time information of every acquisition and account.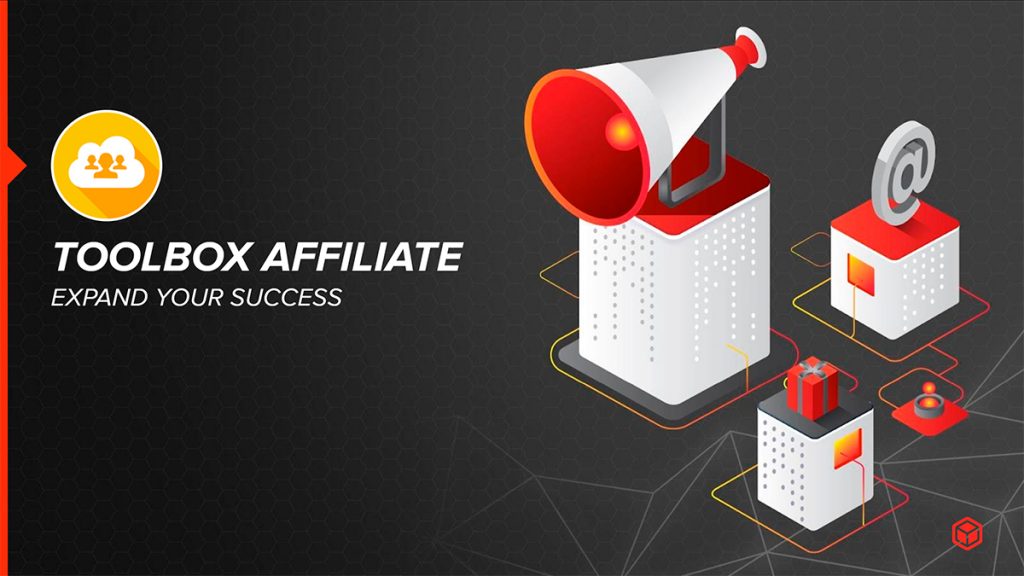 –
Can you imagine an end-to-end business where we help digital service providers expand and strengthen their business with new sales channels for the acquisition and retention of users from our established affiliated partners netowork?
And on the other hand the affiliate partners can grow their business and improve their loyalty programs by offering exclusive access to the best digital service platforms?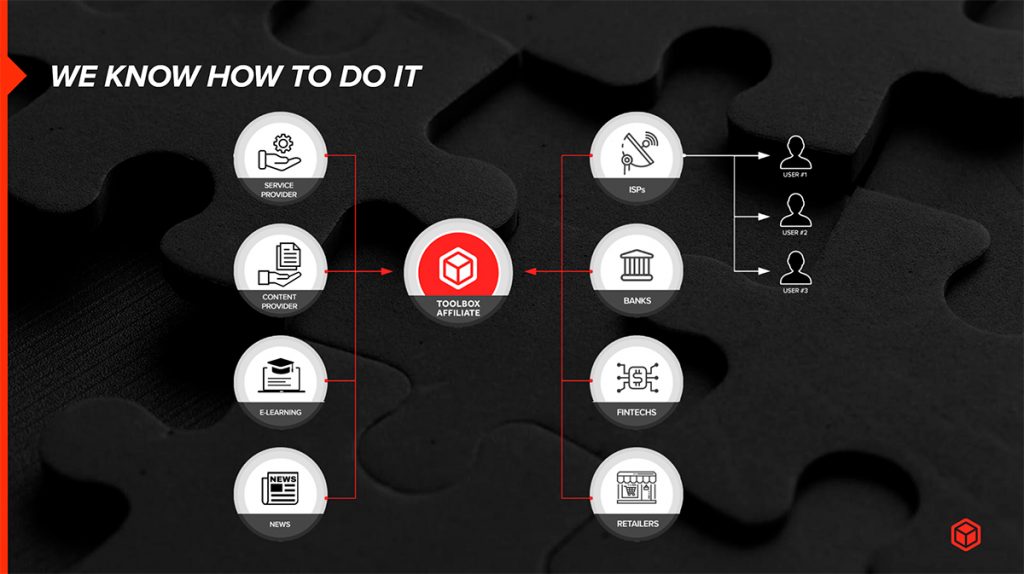 –
An End-to-End Business

COMMERCIAL DEALS:

We facilitate commercial agreements so that you can sell all the platforms that are a fit with your business.
TECH SOLUTION: We provide a Digital Marketplace end to end solution of, including everything you need to make the sale.
LIFE CYCLE MANAGEMENT: We manage the entire subscription lifecycle, including purchase, upgrade, downgrade, and cancellation.
BUSINESS PERFORMANCE:

We provide all the needed information to measure results and develop commercial actions to generate a greater number of subscriptions and retention.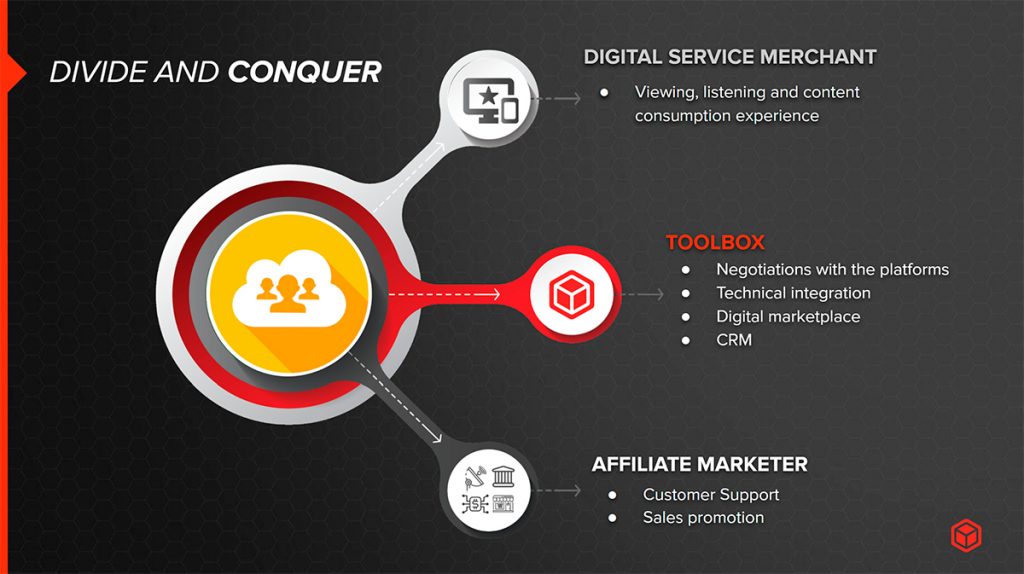 –
Why Toolbox Affiliate?
Plug & Play with the most relevant sales channels and digital services in Latam already integrated with Toolbox platform
Low integration effort
Speed to market
Single point of contact
Unified interface and purchase flows
This platform can boost your business. You can offer recurring subcription models in different formats adapted to different types of commercial action
–
Además, mejora tu solución sumando una herramienta que te permita gestionar el negocio:
TOOLBOX CRM
Toolbox CRM proporciona un conjunto de funciones que abarca los procesos relacionados con el ciclo de vida de los suscriptores.
Puedes gestionar las solicitudes de última hora de tus suscriptores directamente desde la interfaz de Toolbox CRM, lo que simplifica las tareas y ahorra tiempo.
También puede recopilar información para realizar las conciliaciones necesarias de forma diferida.
More info about TOOLBOX AFFILIATE
More info about TOOLBOX AFFILIATE