HANDLE THE USER LIFE CYCLE AND GENERATE REVENUE IN ONE PLACE.
–
Toolbox provides a suite of cloud-based SaaS products that enable MSOs and CPs to develop and operate OTT and TVE platforms.
CLOUD PASS
TOOLBOX PAY
TOOLBOX AFFILIATE
TOOLBOX ID is easily and safely integrated to OTT or TVE platforms, in a scalable way and with high performance levels in large audience events, such as launches or premieres.
IDENTITY MANAGEMENT
Get to know each user and manage their identity generating strong long-term relationships with real people.
Users Data

Users Experience
SUBSCRIBE TO THE SUCCESS
Subscription management

Account Creation

Upgrade / Downgrade

Retention & Cancelation
Product management

Subscription pack management
Business rules
Customer notifications
Traffic support at high-concurrency events guaranteeing the service-level agreement (SLA)
All data is stored to generate reports
Security.

Data generation and protection. All generated data is securely documented, encrypted and stored.
CLOUD PASS
Authentication & authorization platform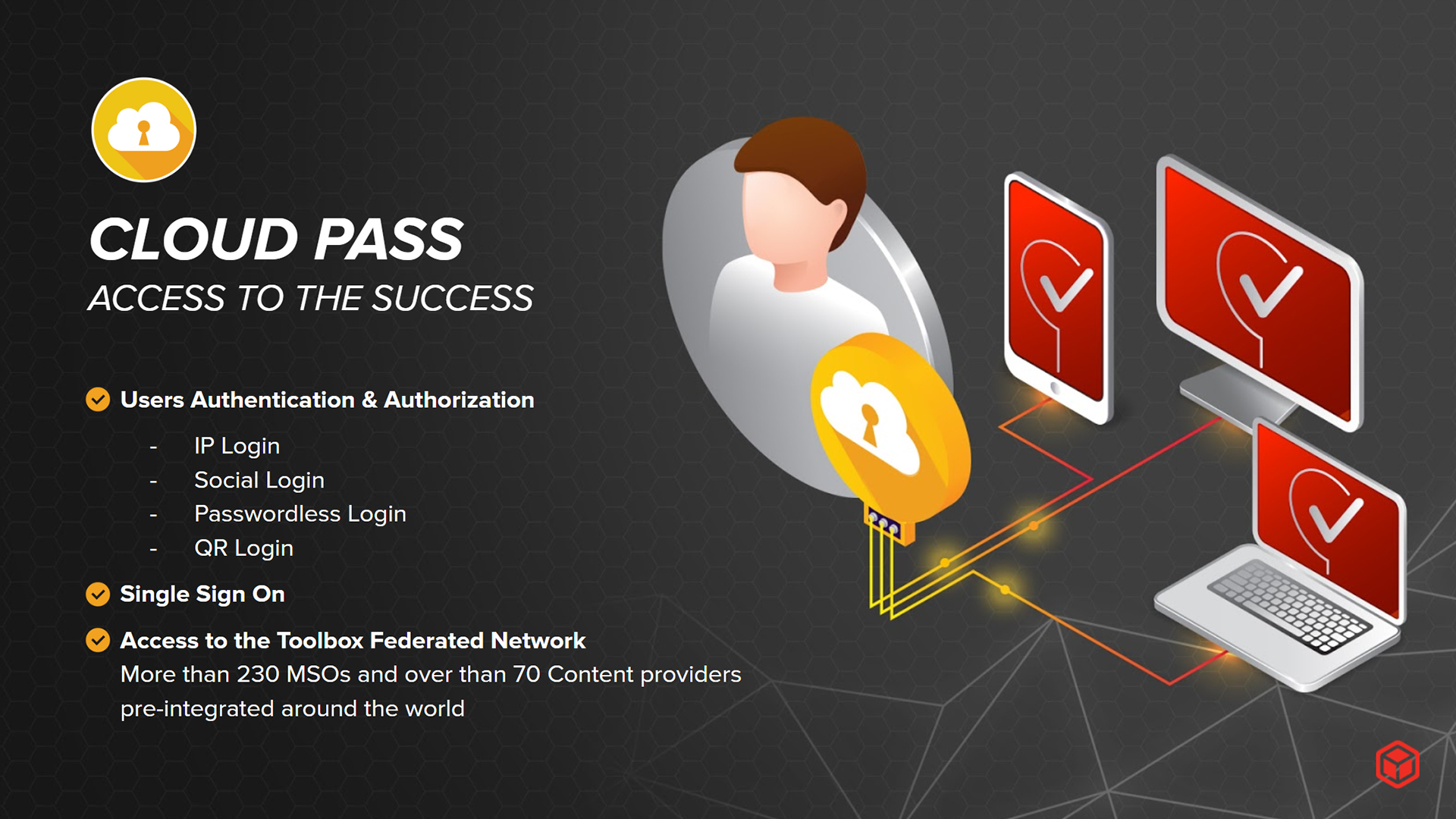 Toolbox pay
Online payments integration to D2C platforms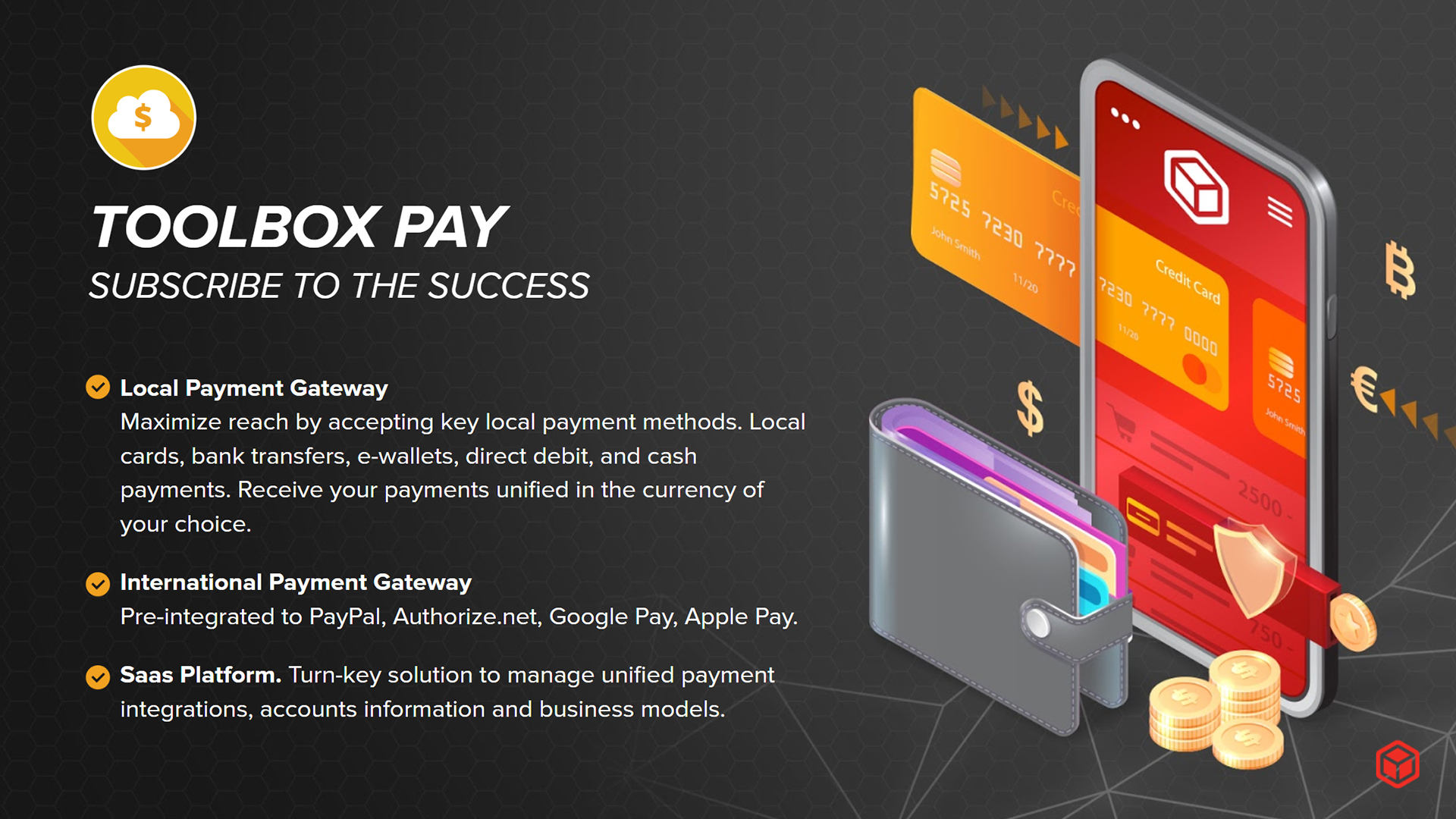 TOOLBOX AFFILIATE
Integration with third-party affiliates for new users acquisition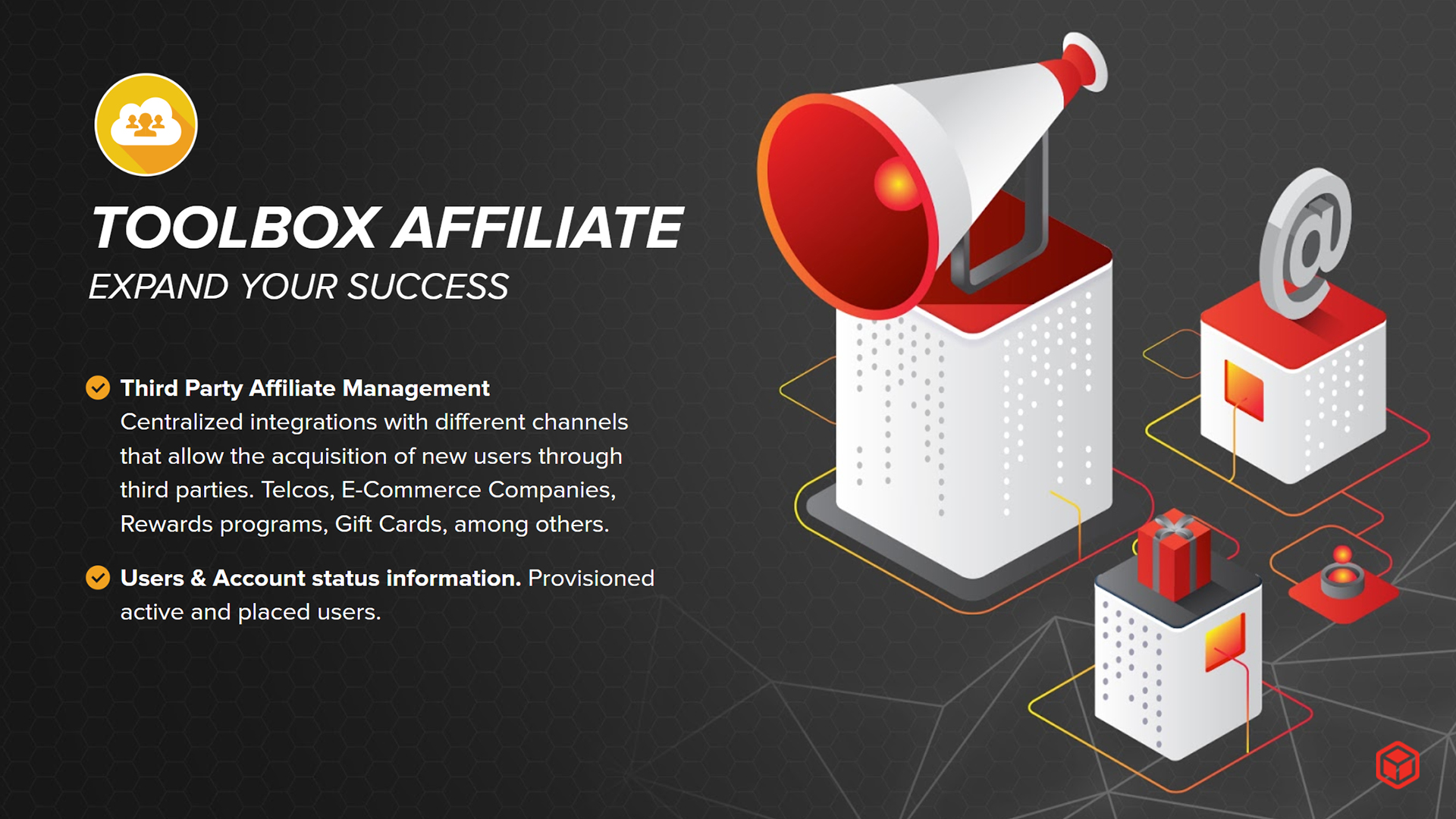 More info about TOOLBOX ID
More info about TOOLBOX ID